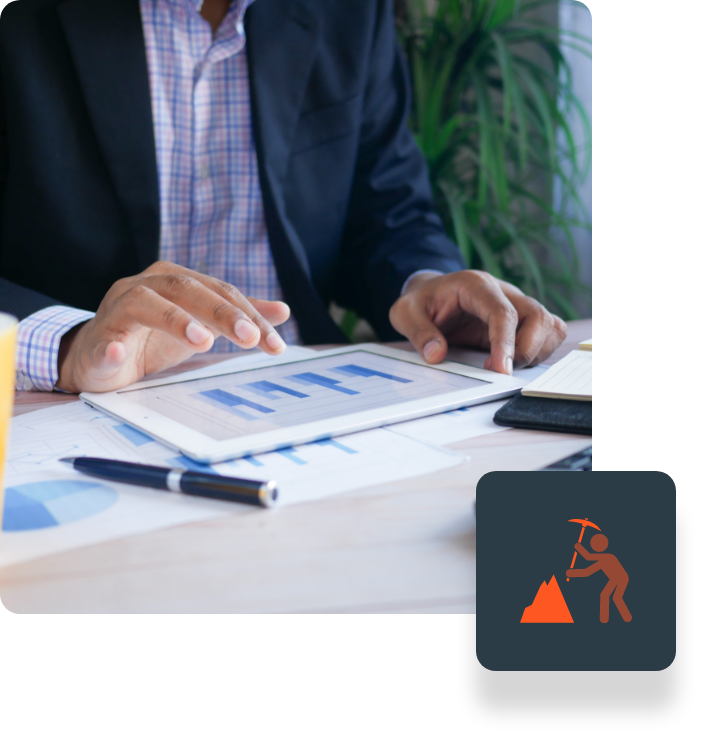 An infrastructure adapted to be able to process large amounts of data
Based on R or Python languages, the Explore module will allow you to exploit in a specific way the data present in your datamart, as well as other external sources, in order to perform ad hoc analyses.
Explore is the perfect complement to our business modules: build your analytical base with our packaged methods and process the specific with Explore, all without changing tools.
The Explore module is based on programming languages that are standards in Data Science (R, Python), so it will be very easy for any Data Scientist to take control of the Explore module in order to create custom models and analyses to address specific problems.
The Explore module has been designed to allow you to benefit from an adapted processing infrastructure, coupled with an analysis-oriented datamart. It is therefore clearly oriented around performance in order to take advantage of your data and create value through its exploitation.
Get started today with datacadabra
Do you want to make the most of your data and gain in performance?
Our teams are at your disposal to present you in more detail datacadabra and the gains you could obtain.