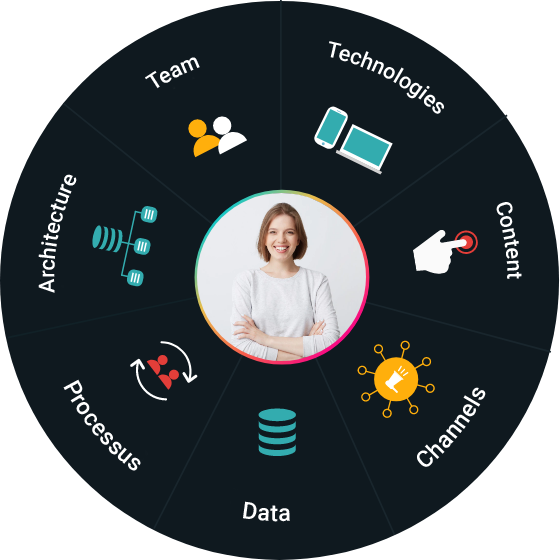 With our Data Marketing Suite, increase your marketing performance!
We support you in all your data exploitation projects, in order to put the customer at the heart of the marketing ecosystem with the objective of creating value and performance.   
Different formulas adapted to your resources and your needs

CMS e-commerce (Magento, Prestashop, Shopify,…)

CMS e-commerce (Magento, Prestashop, Shopify,…)

Custom preparation of data for analysis

Transactional (RFM, PMG,...)

Relational (email openings,...)

Behavioral (Typology,...)

Intent scores (email opening, purchase,...)

Management of the database (activity, recruitment, file,...)

Customer animation (campaign follow-up, contactability, commercial pressure,...)

Multi-campaign optimization

Accompaniment consulting data marketing
Our service offers in 3 levels
Full support in the use of all our tools

Technical Team

Functional Team

Training Team

Customer Success Managers

Expert consultants

Increase in competence

To meet all your specific needs:

Consulting Directors

Data Scientists
Get started today with datacadabra
Do you want to make the most of your data and gain in performance?
Our teams are at your disposal to present you in more detail datacadabra and the gains you could obtain.