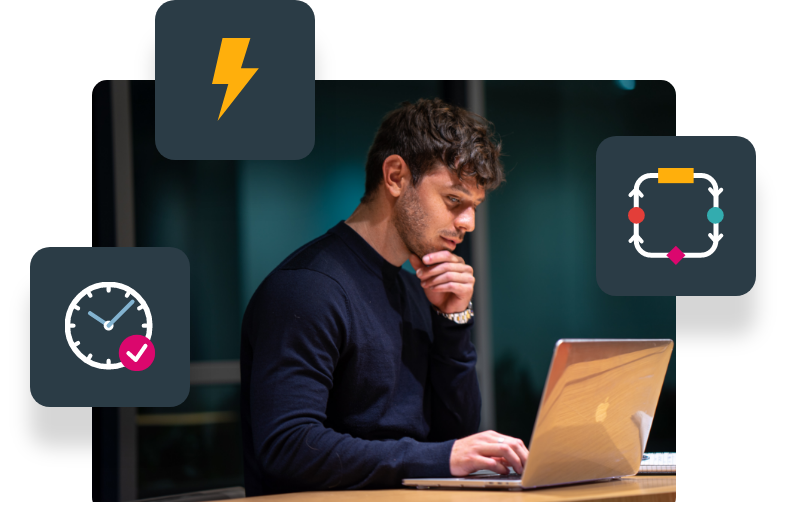 Your virtual data scientist at the service of your performance
Datacadabra is a solution in SaaS mode that allows business experts, in all simplicity, to create value by a relevant and fast exploitation of your data! 
The interconnected solution that gives value to your data
Give time back to your data scientists with our powerful powerful and easy-to-use expert solution
Robustness / Proven reliability
Benchmarked algorithms to ensure optimal performance.
Modular and multi-connector solution
Datacadabra retrieves your data through several connectors to be defined according to your technical environment.
Define yourself the variables of your scores and their automation.
Integrated analytical datamart
Our integrated analytics datamart provides optimized data storage for analysis.
Industrialization of models
Your models are directly industrialized in our data environment to allow you to exploit them instantly.
Time saving and performance
Automated data preparation and our packaged algorithms ensure time savings and increased performance.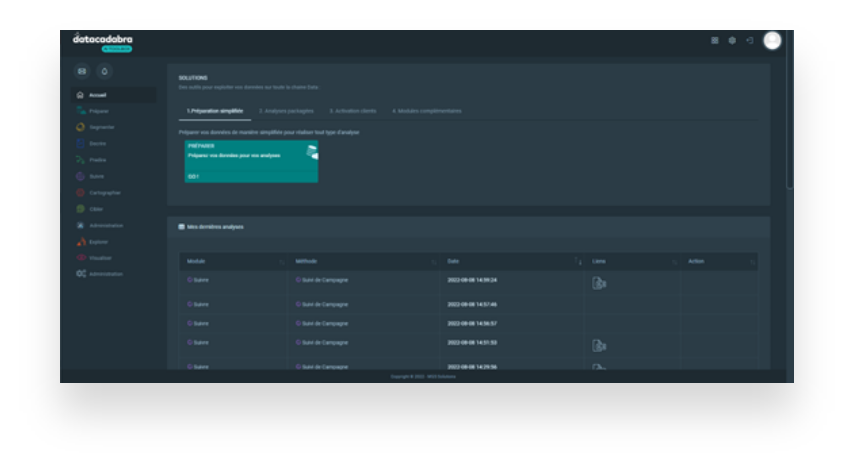 The different modules of AI Toolbox
Get started today with datacadabra
Do you want to make the most of your data and gain in performance?Our teams are at your disposal to present you in more detail datacadabra and the gains you could obtain.